For those of you who requested, we improvised your all-time favourite biker shorts! With just one back waistband pocket, Kyro 4" Shorts II comes with comfy seamless leg openings that allow you to run, squat jump and stretch effortlessly. Boasting a quick-cool technology for rapid moisture-wicking, it's made out of our signature Kyro fabric that defies all discomfort - perfect for everyday, everywear.

Product Features:
• Four-way stretch
• Lightweight
• Signature Kyro fabric with quick-cool technology
• 1 back waistband pocket

Activity Type:
• On the move
• Spin
• Strength Training


Intensity Level:
Low to Mid

• 4" inseam
• High-waisted

Model wears: Size S
Model's height: 176 cm
Fabric: 70% Nylon, 30% Spandex
Apparel:
Wash all coloured clothing separately before the first wear.
If machine washed, place in a washing net on delicate mode.
Avoid soaking clothing for prolonged period.
Why Do People Love Our Best-selling Kyro Fabric So Much?
One fabric to rule them all.
Hack The Biker Shorts Trend Perfectly With Ease
Customer Reviews
91
reviewers would recommend this product
Write a Review
Ask a Question
14/10/2022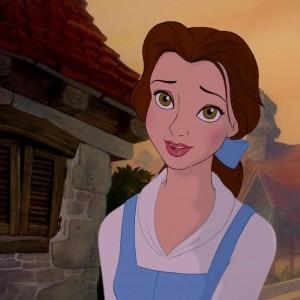 EY
Ericia Y.
I recommend this product
Super comfy
I loved the shorts, great material as always!
07/10/2022
js

Singapore
I recommend this product
love
super good and nice recommend
07/09/2022
E

Singapore
I recommend this product
Material feels different
I left a review about the newer releases in the Kyro material for another length of shorts, but will talk about it here too. I own a few shorts/leggings in the Kyro fabric, and with the newer releases, the Kyro material seems thinner. I am not sure if this applies only for lighter colours Pros: Fabric is softer, more velvety, hence provides good comfort. Cons: Seemingly less compression, so you might not use it for HIIT e.g. Cuz it is thinner, there might be visible show of the panty line even with some seamless undies. Another con is that because the material is thinner, it can bunch and ride up. The bunching is more apparent for the 4". While the Celestial colour is lovely, I would appreciate a longer length! Please make more 6" to 7" shorts in these nice colours! Item is pretty true to size. (Sadly I don't enjoy the pocket placement)
05/09/2022
JC

Singapore
I recommend this product
Love the color
Rides up a bit hence it might get quite short. 162cm for reference. But I still love the color and material, super comfy
03/09/2022
Linda T.

Singapore
I recommend this product
Kyro 4" Shorts
Very comfortable. Does not ride up even during intensive exercises
24/08/2022
P

Singapore
I recommend this product
Fav shorts
I wear all my Kydra shorts to death! Highly recommended!
21/08/2022
YX

Singapore
I recommend this product
Kyro Shorts
Love the material, and love the colours!
16/08/2022
Pauline

Singapore
I recommend this product
Same feel as predecessor
Same feel and snug fit as the previous version. However, I prefer the 2 side pockets than this one at the back. I tugged my phone in buy didnt feel secure when I ran, kept having the feel that my phone would drop out.
12/08/2022
js

Singapore
I recommend this product
love it
very slay i recommend
04/08/2022
Cherry Z.

Singapore
Just get all the colours available…
FAVOURITE SHORTS OF ALL TIME
04/08/2022
Apple C.

Singapore
Kyro 4" Shorts II- Espresso
Repeated purchases of this short! Love this new color, except (as usual) it will ride up alittle during exercises but not a big issue for me.
02/08/2022
Mandy M.

Singapore
I recommend this product
kyro shorts
one of my fav shorts! own it in 4 colours and will get moreee
18/07/2022
Eng

Singapore
I recommend this product
Love the Kyro shorts
Material is soft and nice. I wear size M. It fits like a glove. Love how it tucks in my tummy!
15/07/2022
Charmaine A.

Singapore
I recommend this product
Kyro 4" Shorts II
Love it! Love Kyro 4" Shorts (in black), so I bought the version II. But please make in black! Pleaseeeee! Inseam 4" is the way to go! Maybe bring back Kyro 4" Shorts (version 1, black)?
23/06/2022
Carol C.

Singapore
I recommend this product
Prefer the version 1
Was waiting for newer colours for 4" shorts ver 1 as I love them so much. Decided to try the version 2 but it is diff. Material wise. Version 1 is thicker and offer more compression esp for the tummy area. Pockets for version 1 is also more user friendly cos I can put tons of things and run in them. Version 2 pocket is more shallow and not tight enough so ur hp has the chance of flying out when u run. Both version of shorts will ride up after activities like Hiit or spin but I dun mind about shorts riding up the thighs. Pls bring back version 1. Really love them
15/06/2022
Lynn

Singapore
I recommend this product
Flattering square neck line
Love the flattering square neckline. Lavender is great and size fits well.