Built for outdoor hikes and long sweaty runs, experience total freedom in these lightweight 4" shorts. Its concealed inner liners are made out of a lite version of our signature, quick-cool Kyro Lite fabric that will keep you comfortable and at ease as you go the distance.
Features:
• Four-way stretch
• Sweat-wicking
• Lightweight
• 4 exterior pockets + 1 interior pocket that fits up to an iPhone 12 Pro Max
• Concealed 4"" Kyro Lite liner tights for support
• Side slits for mobility

Uses:
• Strength Training
• Running
• HIIT

Fit:
Roomy - with lots of space for your glutes and thighs
4"" length

Model wears: Size L
Model's height: 188 cm
Fabric: 88% Nylon, 12% Spandex"
Apparel:
Wash all coloured clothing separately before the first wear.
If machine washed, place in a washing net on delicate mode.
Avoid soaking clothing for prolonged period.
KYRO LITE: THE APPAREL UPGRADE SINGAPOREAN MEN DIDN'T KNOW THEY NEEDED
Our best-kept secret ever.
THE LONG AND SHORT OF YOUR WORKOUT SHORTS, REDISCOVERED
The best workout short lengths for your different activities.
Customer Reviews
I recommend this product
Extremely soft and snug, love the color so much!
13/04/2022
Shan E.

Singapore
I recommend this product
Bolt shorts
simplicity at its finest. very clean and elegant design, comfortable material and most importantly functional for workouts. bought both this and the Elevate 6" (which was good too) but i prefer this - this is my go-to workout shorts now
12/04/2022
f L.

Singapore
I recommend this product
Good for running
Bought for my partner and he like it. Though it's slightly short. Good shorts for running.
25/03/2022
Timothy

Singapore
I recommend this product
Perfect for runs
Lightweight with comfortable inner lining. Love the subtle colour. Perfect for runs.
22/03/2022
Keeran J.

Singapore
I recommend this product
Review: Bolt 4" Liner Shorts II
Fits like a glove! Recommend by the handsome face of Kydra. He has got great taste!
02/03/2022
Chong

Singapore
I recommend this product
Great
Love wearing these out for runs. Length is perfect, inner tights give good support and is very comfortable
03/01/2022
Ong W.

Singapore
I recommend this product
Smoothest material running shorts ever
The material on this short was just astonishing. it truly fits to your skin and feel so smooth and wick away all the sweat. wearing it while running does not hinder my stride and the inner tights with hidden iphone slot makes my running more enjoyable
29/11/2021
Kuldeep M.

Singapore
I recommend this product
Best running shorts i got
Very comfortable and nice color too. Have washed once separately only, so cant say say much about color lost during wash
24/11/2021
Kardy k.

Singapore
I recommend this product
Nice Shorts for Exercising
The shorts fit perfectly. The material is soft. It has became my favorite shorts.
24/11/2021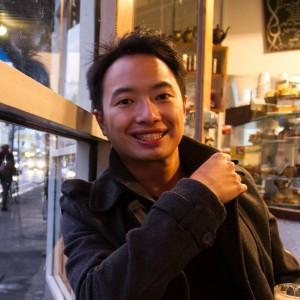 L
Lionel

Singapore
I recommend this product
Very comfortable
My first pair of Kydra shorts and these didn't disappoint! Very comfortable and the length is good too. The sizing was a little tricky though. I usually get medium or large for other sportswear brands, but the sizing chart for Kydra gave me XS based on my hips (35 inches). If you have a belly, then you might get something like a Large or XL for the waist. In any case, I went with large and it was a good size. I can't imagine squeezing into anything smaller.
19/10/2021
Timothy L.

Singapore
I recommend this product
Amazing shorts
Comfortable inner liners and perfect color. My to go shorts for runs.
11/10/2021
Rachel S.

Singapore
I recommend this product
Perfect colour
Bought the purpler bolt shorts as a gift - it was perfect! Subtle yet unique, my friend loved it. The inner liners are apparently much more comfortable and lighter than the ones you find in other men's sports shorts. Wonderful job, KYDRA!
19/09/2021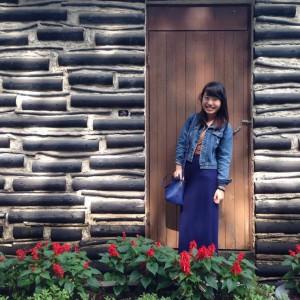 JL
Jeanne L.

Singapore
I recommend this product
He loves it!
Super soft and comfy material (both the inner tights and the external shorts). Phone fits snugly in the inner tights pocket. Lovely shade of purple.
14/09/2021
Chan

Singapore
I recommend this product
Honestly, my favourite pair of pants
Have always been a fan of Kydra's lined pants and have had the Nitro in 3 colours. Now with that said, the Bolt takes it a notch higher. From the super stretchy and comfy outer to the buttery-smooth (something only girls say about their tights) and supportive Kyro-lite inner lining, everything about this pair of pants screams comfort and performance. From hitting the gym to hitting the tracks, that shorter length gives you such a good range of motion without restriction. My only gripe? There's too little colours. Would definitely recommend.
01/09/2021
Joon G.

Singapore
I recommend this product
very comfortable
I love how the cutting of the shorts suits Singaporean men very well. They are not over baggy or long. The material is very comfortable and doesn't restrict movement.