Crafted in our latest Komi fabric, explore unrivalled comfort with our buttery-soft yet supportive Komi Leggings. Featuring a flattering high waist and designed with minimalism in mind, our latest Komi Leggings will go with everything. Stay stylishly in your comfort zone all day - in and outside of class. Available in our first print ever as well as pastel solid colours. Trust us, you'll love this.
Product Features:
• Buttery Soft
• Four-way stretch
• Sweat-wicking

Activity Type:
• Yoga
• Barre
• On the move

Intensity Level:
Low

• High Waist
• Full Length
• Low to Medium Support

Model wears: Size S
Model's height: 170cm (Riverside, Rouge, Stormcloud),172 cm (Applemint, Bluebell, Amethyst, Moonstone, Pale Mauve)
Fabric: 75% Nylon, 25% Spandex
Apparel:
Wash all coloured clothing separately before the first wear.
If machine washed, place in a washing net on delicate mode.
Meet Komi; The Buttery Soft Fabric That Is The Epitome Of Comfort
Truly the softest, most buttery fabric you'll try.
Legs For Days: The Most Flattering Leggings For Longer Legs
The ultimate legging hack.
Customer Reviews
I recommend this product
Comfy and soft
Comfortable leggings in super cute colours! The fabric is also really soft! I found that it provides sufficient support for activities like barre and Pilates even though it's recommended for more low-impact activities. My only quibble is that some of the stitching at the ankles got ripped when I was taking them off :(
04/05/2022
mac

Singapore
I recommend this product
Komi Leggings - Amethyst - S
buttery soft and flattering. please release moe colors. obsessed with brush effect color
01/05/2022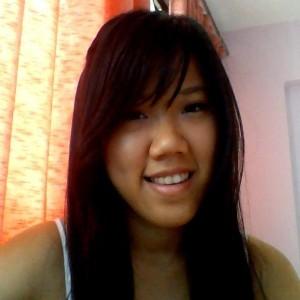 C
chloe

Singapore
I recommend this product
lovely colour and buttery smooth
I love the colours, especially the moonstone. I got the top and bottom as a matching pair. It works well for low impact activities and even as casual wear. Don't wear it for vigorous, intensive exercises as it will definitely ride down. I like the high waisted part as most other Kydra Leggings are below the belly button. please make higher waist leggings for high impact activites!!
27/04/2022
Jy

Singapore
I recommend this product
Komi
Colour is a little lighter than expected. Comfortable.
24/04/2022
Joy A.

Singapore
Komi Leggings
Truly understand when people says a good pair of tights for exercise makes a difference. Indeed it maximises my workout! Material is soft and buttery, extremely comfortable to the skin.
18/04/2022
YH S.

Singapore
I recommend this product
Soft and Smooth
Super soft and smooth material!
16/04/2022
Rosalind Y.

Singapore
Komi leggings
I really love this pair of leggings for the colour, which is a departure from my usual palette, and the buttery softness of it. Highly recommend. I cannot wait to see this pair of leggings in other colour options, hopefully in pastel or softer shades.
06/04/2022
Janna L.

Singapore
Great!
Fits true to size. I am a UK8 and got a size S. Comfortable and light weight.
04/04/2022
Aerilyn

Singapore
I recommend this product
Komi Leggings - Amethyst - m
Bought a set - top and bottom both in size M. Love the material it's so soft!
04/04/2022
nat

Singapore
I recommend this product
classic
buttery soft material in a gorgeous pastel colourway. fits well too while offering support for mid intensity workouts
28/03/2022
Elise

Singapore
I recommend this product
Love!
Fell in love with this once I put it on, am now tempted to get in other colours! I wear S for both this and the Kyro leggings, but I think this is more comfortable over longer periods of time as the material is softer and the compression level is not as high (IMO). Wore it for a gym session and it held up well with minimal adjustments
25/03/2022
mac

Singapore
I recommend this product
Komi Leggings - Amethyst - S
Buttery soft, feels so comfy. Pretty color and very flattering.
24/03/2022
Y. L

Singapore
I recommend this product
Moonstone is gorgeous
Currently in love with these leggings - usually wear a 4 in LLL and the Komis felt sleeker and a little less stretchy than I was expecting - but softer and so very cooling in contrast! Perfect for SG's weather where overly brushed material can be a little much for walking around in the heat. The Moonstone colour and print is lighter and more subtle than the product photos show, but still extremely beautiful. The colour feels very on-trend and I love them. Comft and fits TTS, though be aware that they're not supportive and probably best for low-impact activities, e.g. yoga, strength training, lounging.
01/03/2022
helen s.

Singapore
I recommend this product
runs slightly small
generally very comfortable and the stretch is really good. however i did find myself adjusting the waistband several times during my workout - not sure if i should have sized up but it kept sliding down instead of staying put. other than that absolutely no complaints - supportive and really comfy.
24/02/2022
Stella S.

Singapore
I recommend this product
Stylish and classy design!
The Komi pants slid down when worn with seamless undies! Not suitable if u want it to stay up consistently. Only when worn with cotton undies it stayed up but still slides a little when doing stretches. I loved the design it was sleek, great for walking around doing errands. Definitely smooth and comfy. The fit was just right for my measurements-waist 29, hips 37 I took a size M.
09/02/2022
Yumi

Singapore
I recommend this product
Love it!!!
What a beautiful piece!!! I got it in applemint and just placed a second order for a different color. Soft and comfortable material and stretch very well! Kydra please make it in more color!!!